Our physicians are highly regarded by patients and their colleagues in the medical field. Each year they are presented with various awards. This blog highlights all of the awards Dr. Arthur Castelbaum has received the year prior.
Vitals.com Awards
Dr. Arthur Castelbaum has been awarded the Patients' Choice, On-Time Doctor, and Compassionate Doctor awards from ratings website Vitals.com.
This marks the 5th year in a row that Dr. Arthur Castelbaum received the Patients' Choice and Compassionate Care Award. Only 1% of all doctors in the United States are bestowed this honor by their patients.
RateMDs.com Awards
Dr. Arthur Castelbaum has been rated as one of the Top 10 Reproductive Endocrinologists in the Philadelphia area from ratings website RateMDs.com.
Top 10 doctors are solely based on reviews left from patients. The number of reviews and the overall score of the ratings determine the ranking.
HealthGrades.com Awards
Dr. Arthur Castelbaum had made the Honor Roll from ratings website HealthGrades.com.
HealthGrades Honor Roll members are board certified in the specialty they practice, have a clean record on their medical record, and have no state or federal disciplinary actions against them.
Castle Connolly Top Doctors Award
Dr. Arthur Castelbaum has been named one of the Top Doctors by Castle Connolly.
Doctors selected by Castle Connolly are nominated by their peers in an extensive survey process of thousands of American doctors each year. These Top Doctors' medical educations, training, hospital appointments, disciplinary histories – and much more – are screened by the Castle Connolly physician-led research team.
Philadelphia Magazine Award
Dr. Arthur Castelbaum has been named one of the Top Docs by Philadelphia Magazine.
Each year, Philadelphia Magazine compiles its Top Docs list of the region's best physicians.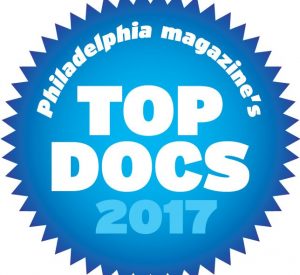 American Registry Awards
Dr. Arthur Castelbaum has been awarded the Top 1% Award by ratings website AmericanRegistry.com.
Awarded for continuous professional recognition, an accomplishment realized by the Top American Professionals. All qualifying public recognition of excellence are certified by The American Registry and include significant mentions in the press, honors by recognized trade groups, and acclaimed recognition by peers or clients.
About Dr. Arthur Castelbaum
Dr. Castelbaum received his medical degree from Washington University, and completed his residency training and postgraduate fellowship in Reproductive Endocrinology and Infertility at the University of Pennsylvania Medical Center. He is board certified in OB/GYN and sub-specialty board certified in REI. He has also been featured in Philadelphia Magazine and on The Discovery Channel. He is also a reviewer for the journals Fertility and Sterility and Human Reproduction.