At the core our RMANJ's CareShare program is a proven infertility treatment system that has generated IVF success rates well over the US average for more than a decade. Still, not every patient experiences success in the same way. The CareShare program was designed to help reduce the financial stress and worry that many of our patients face. So, how does this 100% IVF refund program work?
First, speak to an RMANJ physician or financial counselor. The CareShare program offers a generous patient inclusion criteria unique to other financial programs. Following your initial consultation with an RMA physician and an infertility work-up is complete, your care team will help determine eligibility for the program.
HOW IT WORKS
The CareShare Program costs $32,000 and includes up to six (6) stimulated IVF cycles and the use of frozen embryo transfer in order to achieve one (1) healthy delivery. Comprehensive Chromosome Screening (CCS) is included in the package price. Eligible patients have 18-months from the date of first cycle to complete all possible cycles offered by the program. Once a live birth is achieved and a birth certificate is issued, the program is considered closed and the patient benefit is considered exhausted.
It's important to note that patients achieving a live birth on their first attempt will have paid more than a traditional "pay-as-you-go" cycle.
Here's Dr. Susan Treiser to help answer some commonly asked questions:
Can I bank embryos as part of the CareShare program?
No, patients that have multiple viable embryos after their first cycle are required to transfer those embryos first before starting a new IVF cycle. A patient may use an unlimited number of frozen embryo transfers to transfer back all viable embryos prior to starting a fresh IVF cycle. A traditional banking cycle where multiple retrievals occur before the first embryo transfer is not allowed.
What happens if I choose to discontinue care?
If prior to a successful live birth, a patient or RMANJ chooses to discontinue the program, a full or partial refund may be offered:
If a patient elects to stop treatment for any reason and does not have euploid (viable) embryos stored at RMANJ, they will receive a refund of 50% of the fee paid to RMANJ.
If participation in the program is terminated by RMANJ, the patient will receive a refund of 100% of the paid fee.
If the patient elects to stop treatment for any reason and has euploid (viable) embryos stored at RMANJ, they will not receive a refund.
What happens if I get pregnant in the CareShare program but have a loss?
If a patient unfortunately suffers a pregnancy loss during a CareShare cycle, they would be eligible to continue in the program until a live birth is achieved, all potential cycles have been exhausted, or have surpassed their 41st birthday.
Can I use any existing insurance benefits while participating in the CareShare program?
No. Once enrolled into the CareShare program patients must waive insurance coverage for any service provided as part of the CareShare package. However, patients may be able to use any fertility benefits and coverage for their consultation, initial work-up, and medications prior to enrollment into the program.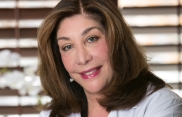 Dr. Susan Treiser
Reproductive Medicine Associates of New Jersey, Somerset
View more blogs by Dr. Treiser here.