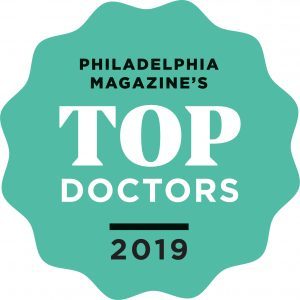 Philadelphia Magazine has awarded our doctors at Reproductive Medicine Associates of Philadelphia (RMAPHL) with its 2019 Top Doctors award! The peer-nominated award represents the very best in the field of infertility throughout Southeast Pennsylvania, South Jersey, and Delaware.
Dr. Arthur Castelbaum, Dr. Martin Freedman, Dr. Jaqueline Gutmann and Dr. William Schlaff were all named as Top Doctors by the magazine, having been carefully screened and vetted for educational and professional experience before being selected for the award.
The Philadelphia region is known as the medical mecca, with world-renowned hospitals, medical schools, clinics and surgical centers within the city limits. The bar is set very high for all nominees and granted to only the best in their perspective fields.
RMAPHL is honored to be recognized by Philadelphia Magazine and dedicates the award to every team at the center, along with the of patients who courageously walk through our doors and entrust us with their care every year.
Thank you!
Make An Appointment
[contact-form-7 id="98″ title="Make an Appointment"]