A recent study has been receiving a significant amount of media attention due to the reported link between autism and children born via IVF. A recent newspaper article warned, "Children conceived via IVF have double the autism rates of others: study" http://www.nydailynews.com/life-style/health/kids-conceived-ivf-double-autism-rates-study-article-1.2163153.
However, the headline of this story is quite deceiving given that the second sentence of the article highlights that researchers found no direct link between IVF and autism.
As practitioners dedicated to the science of assisted reproduction technologies (ART),it is critical that when looking at associations and causes of such a sensitive condition as autism that we do so with great caution and clarity. We can look to the current measles outbreak which in part is a long-term consequence of a flawed study linking vaccine use to autism of an example of when data collection and interpretation went very wrong and unfortunately, has resulted in life-threatening consequences.
The diagnosis of autism and autism-spectrum disorders is so complicated and multi-faceted that it is difficult to find definite causes. The recent study in the American Journal of Public Health looked at more than 5 million live births in California from 1997-2007. While important and challenging to perform, these type of large population studies always have limitations with regard to the accuracy of the information that can be gathered on technologies like IVF and its birth outcomes many years later.
Still, even with those limitations there are reasons to be reassured by the recent findings. While the researchers found an association of higher rates of autism diagnosis in children born after IVF, the biggest differences were in children who were part of a multiple birth (twins, triplets).
Multiple pregnancy after IVF is rapidly becoming less common with the wide acceptance of elective single embryo transfer at RMANJ. It is likely that if other demographic factors were corrected for (age, cause of infertility) the differences would be even less significant. In fact, a similar large study from Sweden (which does an excellent job of tracking pediatric health outcomes) was published in the Journal of the American Medical Association in 2013 and found no association between IVF and autism. It is well known, however, that by delaying pregnancy and not pursuing the most effective treatment path to pregnancy, which is IVF for many couples, you can increase your risks of miscarriage and other complications.
At this time, infertile couples should be reassured that the vast majority of children born after IVF are healthy and multiple studies, including the recent study from just last week, repeatedly show that this technology does not independently increase the risk of autism.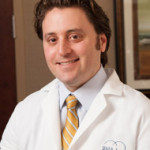 Blog post by Dr. Eric J. Forman, MD, FACOG
Reproductive Medicine Associates of New Jersey Morristown, NJ
View more blogs by Dr. Forman or follow him on Facebook & Twitter