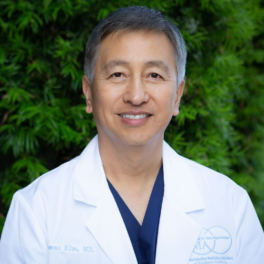 Reproductive Medicine Associates of Southern California's Dr. Thomas Kim has been a leader in the Korean medical community in Los Angeles for over a decade. Born and raised in Seoul, South Korea, Dr. Kim immigrated to the United States to pursue medicine and is now a very well-known reproductive endocrinologist in the country.
Dr. Kim has a long history with the Korean community here in Los Angeles. Before joining IVI-RMA Global's flagship U.S. location in New Jersey, he helped open another established fertility center in Los Angeles as one of their founding directors.
During his time with this facility, Dr. Kim saw hundreds of patients within the Korean community in Los Angeles and helped them achieve their goals of becoming parents.
To this day, Dr. Kim is one of the only practicing Korean-speaking fertility doctors in Los Angeles and is able to provide unparalleled service to the Korean community.
Combining state of the art technology, advanced fertility techniques, and the highest expertise with personalized care and communication, Dr. Kim can help patients in the Korean community struggling with infertility.
In addition to his expertise in the field, Dr. Kim is also a strong advocate of customized, compassionate care. The patient-physician relationship is especially important when it comes to infertility, and Dr. Kim believes open communication and trust are key to a positive experience and successful outcomes.
"Being able to speak the same language and communicate effectively makes all the difference," Dr. Kim says. "I like to make sure all my patients are well-informed about their options, so being able to speak the same language helps us stay on the same page throughout the entire process."
RMA of Southern California is proud to have Dr. Kim as one of our founding partners and to be able to serve the Korean community here in Los Angeles with their fertility needs.
To make an appointment with Dr. Kim, call 424-293-8841.